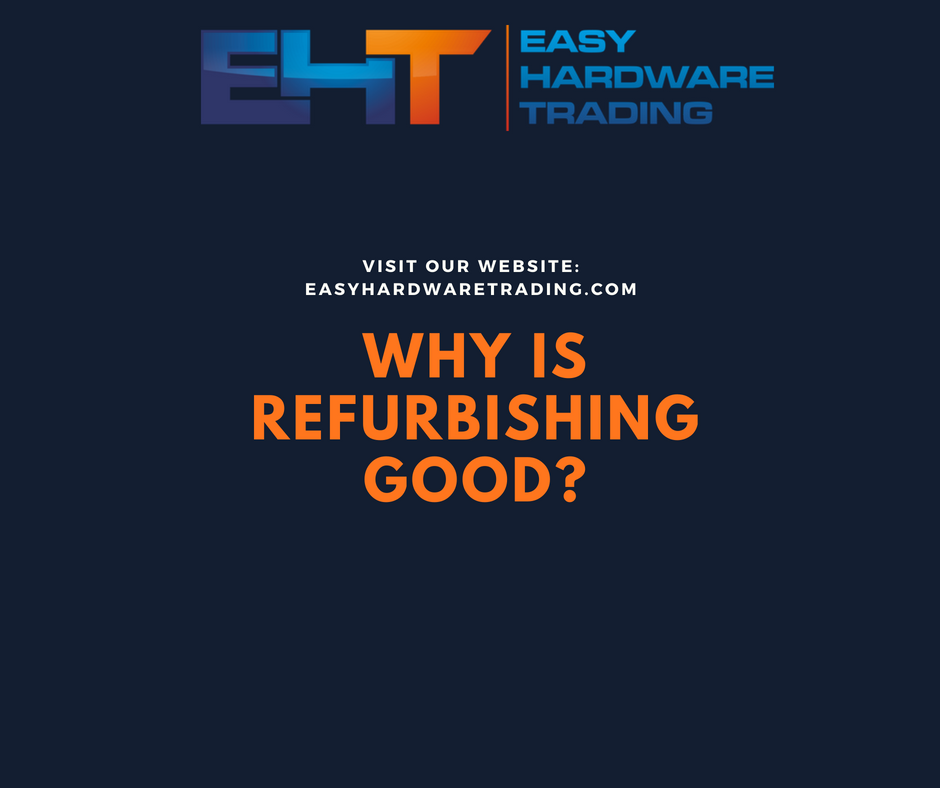 We have noticed that whenever we have contact with a potential client, they are a bit hesitant in buying a "refurbished" hardware.
At the end of the day, purchasing refurbished hardware is smart. Buying used IT equipment is a lot like buying a used car. It offers the best quality at its price point. Due to multiple quality tests, refurbished equipment tends to have better performance ratings than new equipment. Used equipment is also backed by warranties, support, and maintenance plans. Furthermore, restored equipment is the best option if a business has a lean IT budget and needs to purchase quality equipment at a fair price.
Refurbished hardware offers high quality and warranties at the lowest cost. Not only will it save your business' bottom line, it will help save the planet. Instead of quality used products wasting away in landfills, renewed equipment recycles quality hardware.