During the past year (2019), we had a lot of spectacular hardware that was released such as, the GTX 1660 TI, GTX 1650, GTX 1660, MD's awesome Zen 2-based processors with up to 16 cores in the 3rd Gen Ryzen range such as the Ryzen 9 3950X and 32-cores in the 3rd Gen Threadripper range. These took the fight to Intel's Core i9-9900KS and its cut-price Cascade Lake-X CPUs.
AMD Zen 3 CPUs and 64-core Threadripper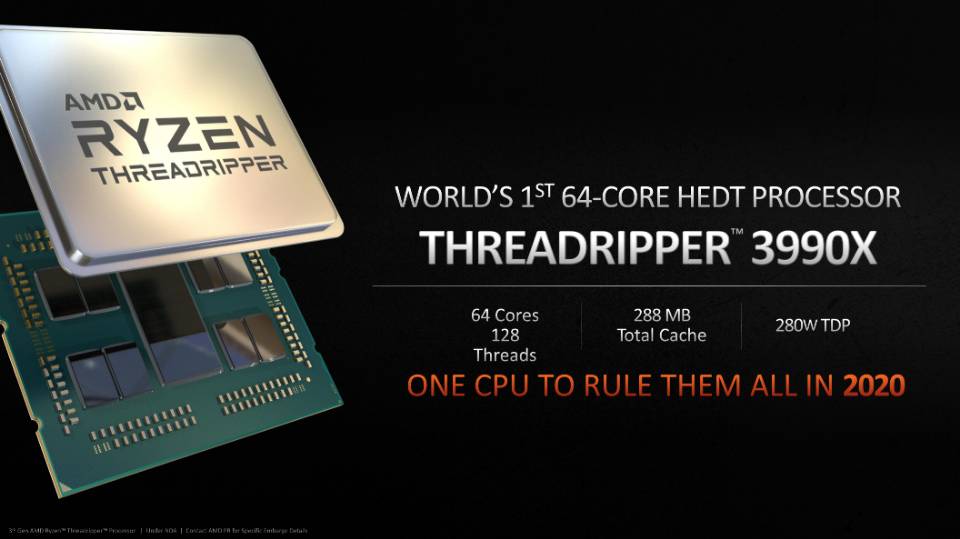 One of the most exciting aspects of 2020 is the launch of AMD's 4th generation Ryzen CPUs, known as Zen 3. The manufacturing process will not be shrinking as it has been for the last three years, but reports have emerged over the last few days from AMD employees that Zen 3 will actually deliver performance gains equivalent to a completely new architecture with industry sources and customers reporting average IPC gains of up to 17 percent, with low latency-loving applications such as sports.
As if AMD weren't trying to conquer the desktop PC market completely, we already know that the Threadripper 3990X-64-core CPU will be launched in 2020. Existing Zen 2 Threadripper CPUs are already head and shoulder faster (and more expensive) than Intel's Cascade Lake-X CPUs and this monster looks to reinforce that as well as providing a compelling alternative to Intel's Xeon products and LGA's 3647 sockets.
Release Date
There are no official launch dates, and I can honestly say that I'm not under embargo here either, but both Zen 3 and 64-core Threadripper are anticipated in 2020, with the latter possibly in the first half and the former likely in the second half, considering that we've only recently seen Ryzen 9 3950X land.