This is happening in Europe, according to a study by VideoCardz, despite Nvidia's insistence to retailers that the new graphics card should be sold at the suggested price of $329 in the US (€329 in Europe) when it comes out on February 25 (in the form of third-party cards – there will be no Founders Version made by Nvidia).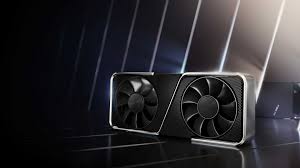 Europe-based retailers like ProShop are raising the price of the 3060, the study states, and they are now pricing the GPU at €499 rather than €329, which is more than 50 percent more expensive than the suggested price (or, in Polish currency, starting from PLN 2799 instead of PLN 1599 – a huge increase of 75 percent).
This kind of upward price movement is evident elsewhere, states VideoCardz, with the likes of the Portuguese retailer PCDiga raising the asking prices on the RTX 3060 by almost €100 per week – which means that they are around the same amount as some versions of the RTX 3060 Ti at that retailer (indeed, some Ti variants are actually cheaper – not that you can get any stock of the latter GPU).