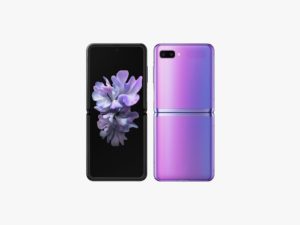 2020 is all about flexibility, and what`s better than a folding phone? Interesting right? Samsung has launched its folding smart phone, Galaxy Z Flip with a flexible display! Which is only available through pre-orders.
The idea is to reduce the size of the phone, but at the same time allow for a wider display. The Galaxy Z is like a make-up compact, big shiny, glass coated but of-course it costs as much as your one month's rent. Additionally, with this innovative gadget you can also have a tiny display which will show you the time and everything necessary for a quick glance. Also, when you press the physical buttons on the side of the phone, it doubles as the world's smallest viewscreen. This is so you can see yourself as you capture selfies, obviously.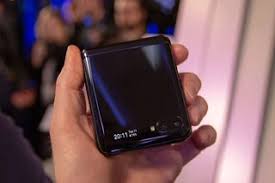 GADGET SPECIFICS
Other details about the phone is that it is running on last year's Qualcomm Snapdragon 855+. It has camera on both its sides,10-megapixel camera sensor, two different 12-megapixel cameras on the back (wide-angle and ultra-wide, but no telephoto), and it captures 4K ultra-HD video at up to 60 frames per second. All the details of this phone are excellent found in all the other latest Samsung phone.
TOO PRICEY?
The price maybe high but now which smartphone isn't above $1,000? Anyways, the Z flip is not the most expensive Samsung smart phone. Even the non-folding phones come within $1,400 range, nowadays. The Z flip is your perfect pricey buy with a unique edge to it.