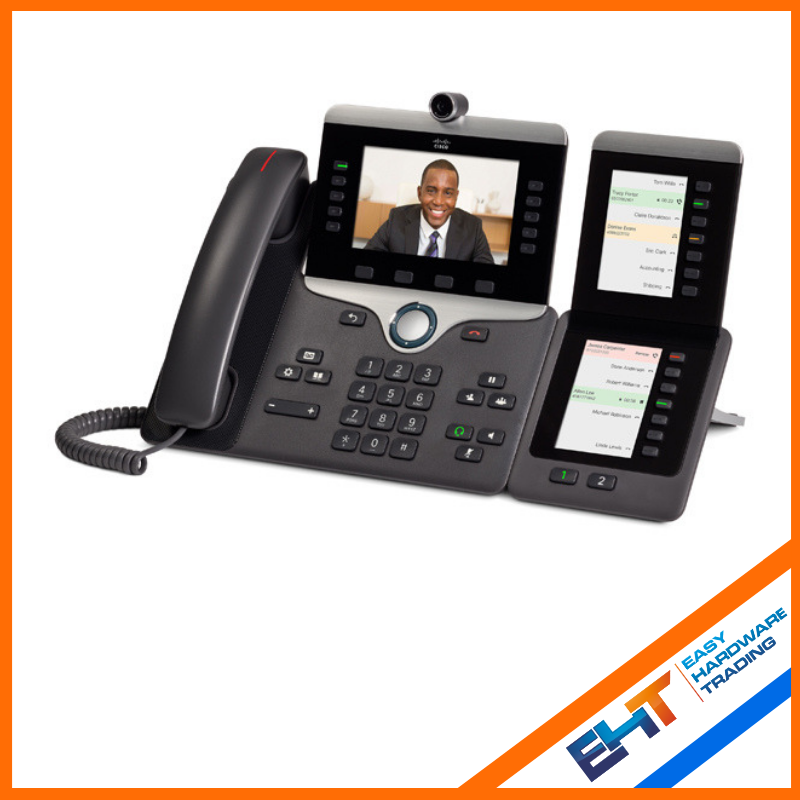 The Cisco 8865 IP Phone is the latest California-based multi-national tool available to increase further the ability of discerning business users to communicate and cooperate. With annual revenue of around $49,24 billion, one of the world's leading telco developers (in 2016), Cisco is very expected, but how does the 8865 IP Phone meet these expectations? To find out what it offers, what advantages it can offer businesses and which companies can benefit most from investing in it, we have decided to write a detailed review.
Appearance
With stunning, rear lights, high-resolution color view, 8865 comes in an attractive, ergonomic design, with a choice of black and silver or silver and silver.
Key Features
Cisco Smart Proximity means that you can work with your desk and your mobile phones
The 8865 has five line keys that can be programmed. You can adjust keys to either support multiple directory numbers or call functions like speed dial
The 8865 has a VGA backlit widescreen display with a 5-inch high resolution (800 x 480). Local language support to meet the requirements of global users, including right-to-right screen text
A five-way browser cluster allows users to easily move through the menus
Acoustic keys that are backlit provide flexibility for audio path choice and switching
The phone offers a built-in Gigabit Ethernet switch for both network connection and your PC connection
The phone also supports locations with 802.11a/b/g/n/ac wireless LAN (WLAN) enabled
Comes as standard with 2 USB ports so you can charge other devices
Can be wall-mounted if needed with the addition of the optional wall-mount kit
Expand physical keys and display features with the 8800 series Key Expansion Module range
Expand physical keys and display features with the 8800 series Key Expansion Module range
Who is it for
To the discerning business user who wants ' always reliability ' with his mobile device's additional telephony integration bonus.
EHT Opinion
With the 8865 IP Phone from Cisco, users are able to operate more freely. They can communicate both internally and externally at a much more advanced level and implement it in the infrastructure of a company that already uses telephones from the 8800 series. Did you have any experiences you want to share with the 8865 IP phone? Do you feel that it lives up to the international reputation of Cisco? Please feel free to submit them to our comment & review section below if you have any thoughts that you want to share.